Certification in
Cyber Psychology
Cyber Psychology is a 16 hours (5 sessions) live Instructor-led program that introduces students to the new field within psychology know as "cyber psychology," including the history, theories, research, and practical applications of this new discipline.
Gain skills to win entry-level positions in Cyber Security Operations!
Overview
Course Outcomes
Eligibility
Overview
Cyber psychology employs traditional psychological concepts in understanding how individuals and groups react to digital environments, but cyber psychology researchers have also proposed new principles that fall outside the range of traditional approaches.
In this course students will be encouraged to think critically about the application of old and new concepts in cyber psychology, to evaluate research in this field, to investigate the impact of social media and other digital environments on human behaviour and mental health, and to understand how cyberspace has affected their own lives.
Like many specialty areas within psychology, cyber psychology now has its own journals, conferences, and culture, resulting in a new academic entity that students will be encouraged to explore.​
Course Outcomes
Eligibility
The Cyberverse Advantange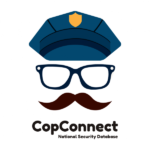 Become a part of CopConnect
Help the victims of cybercrimes
Be a part of a global community
Enhance your profile credibility globally
Get Recognition
Upcoming Events:
You will get weekly assignments and research work to enhance your course understanding.
Interest Free EMI Facility available on request
Partner
Central India Institute Of Psychological Sciences
Examination
3 Hours exam is required
30 Days Access to Cyber Range Virtual Labs
The ISAC Industrial Security Professional is a fully hands-on program! You get access to Cyber Range Virtual Labs for 30 days. Gain practical knowledge and fundamental skills with multiple vulnerable applications and Kali OS Distribution on the cloud exclusively for you.
Prof(Dr) Rakesh Kriplani
Faculty - Cyberverse


Emeritus Resource Faculty, School of Criminology & Behavioral Science (SCBS)
RK Psychotherapy and Director CIIPS

Prof(Dr) Rakesh Kriplani has a Ph.D in Psychology and is a world-renowned cyber psychologist. He is a Cyber Crime Intervention Officer and has helped thousands of cyber crime victims across the world. He teaches in many international and Indian universities and is on the advisory board of numerous government bodies for cyber psychology. He has been a keynote speaker in many international conferences and conducts widely-acclaimed cyber psychology workshops.